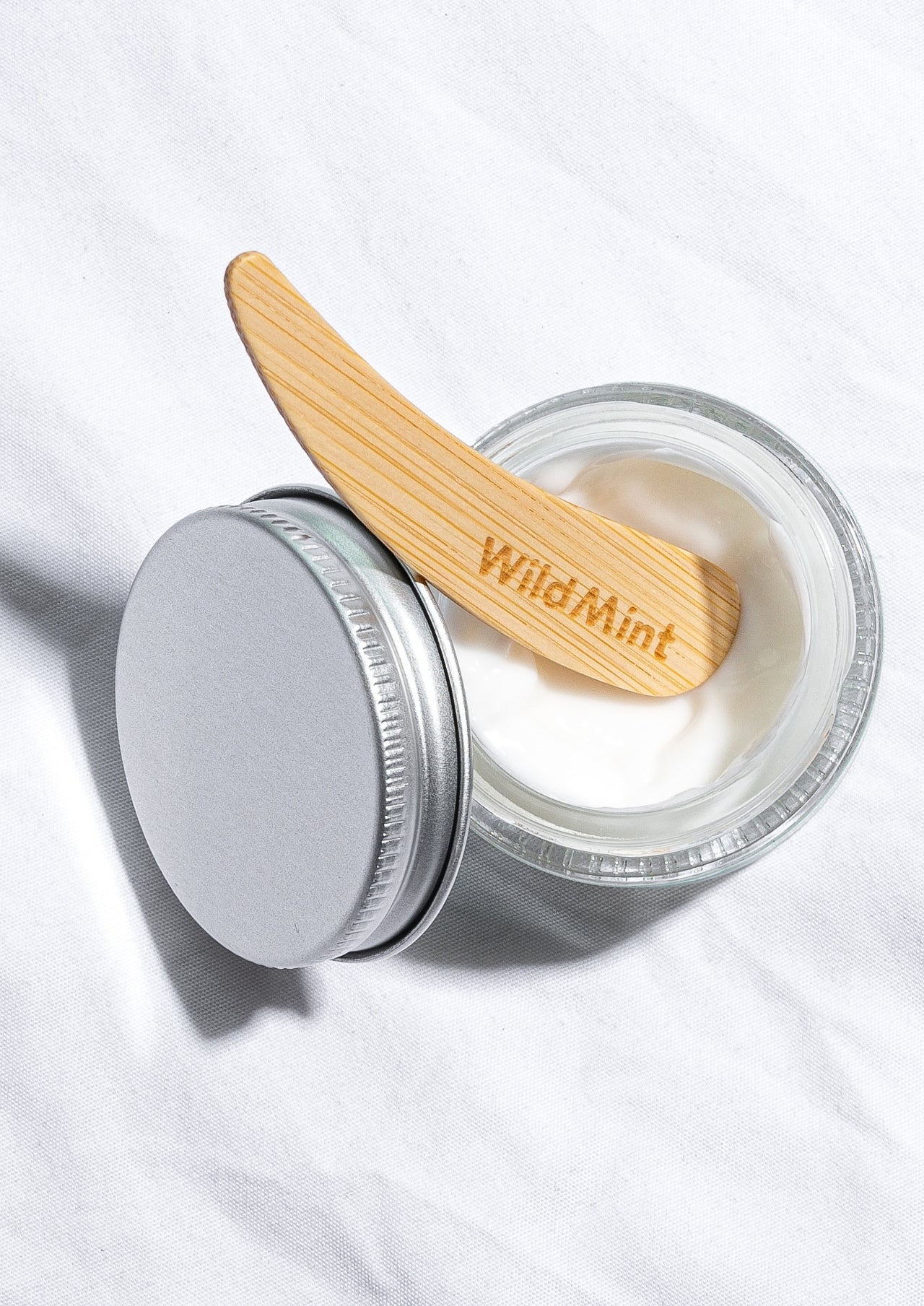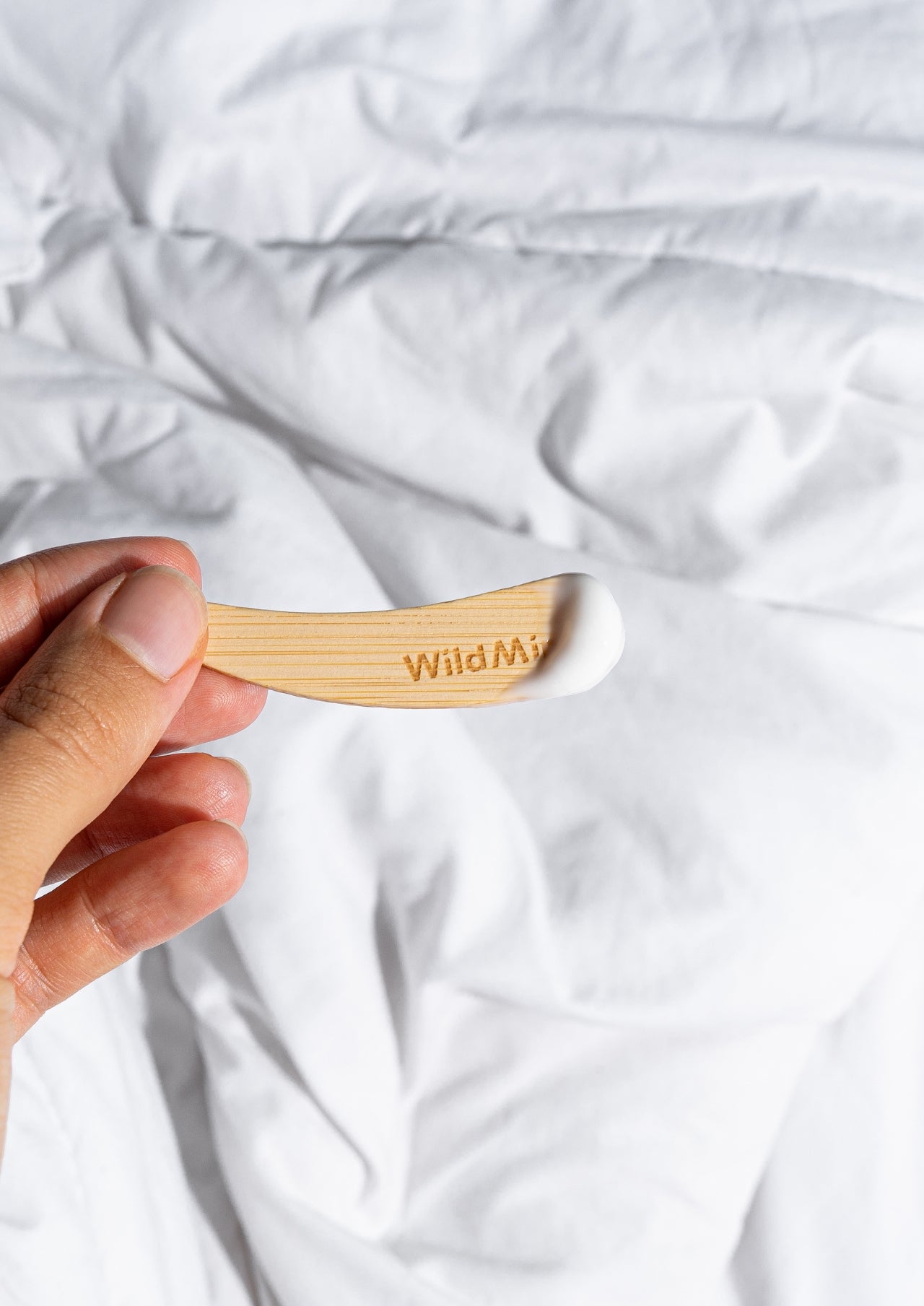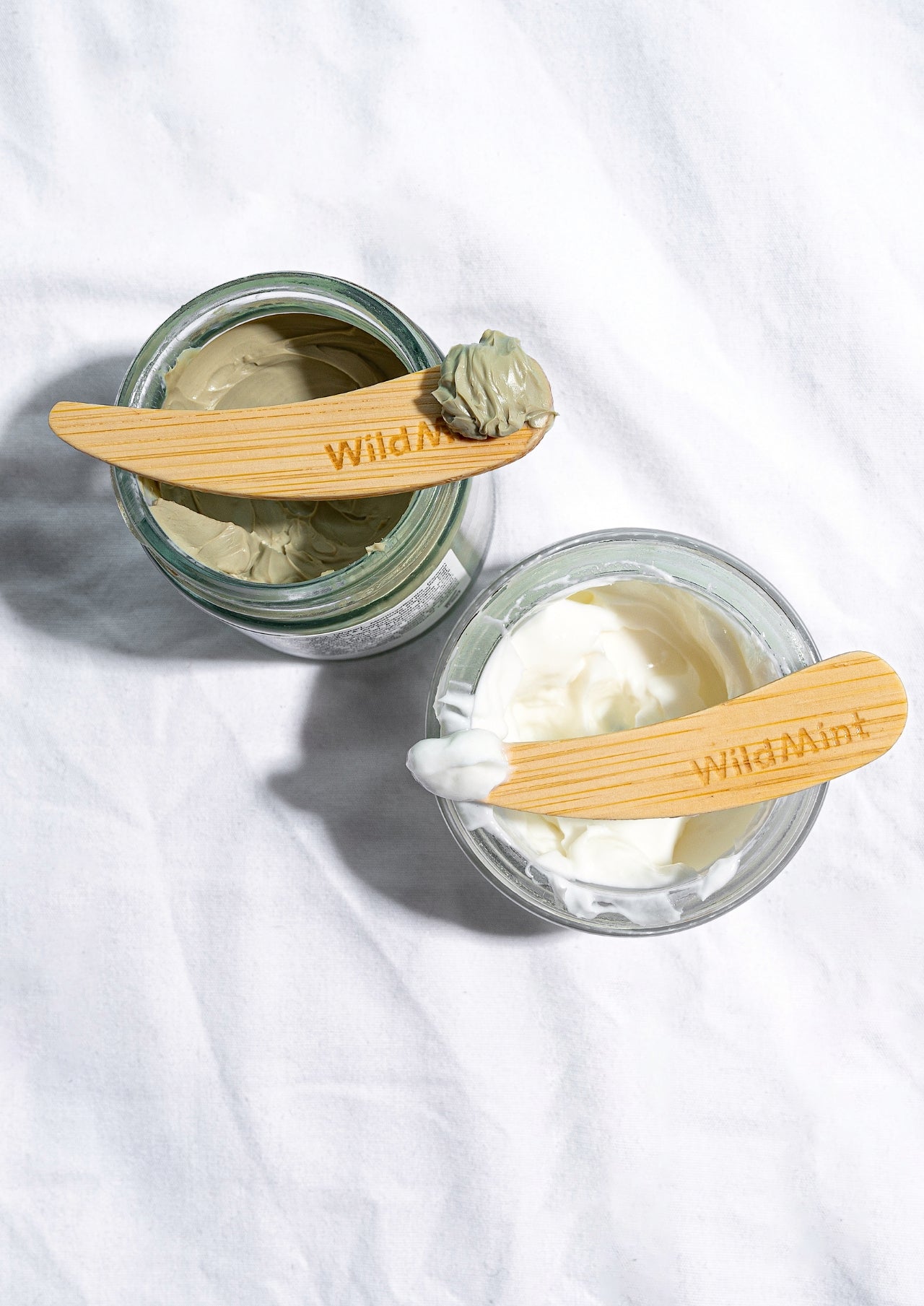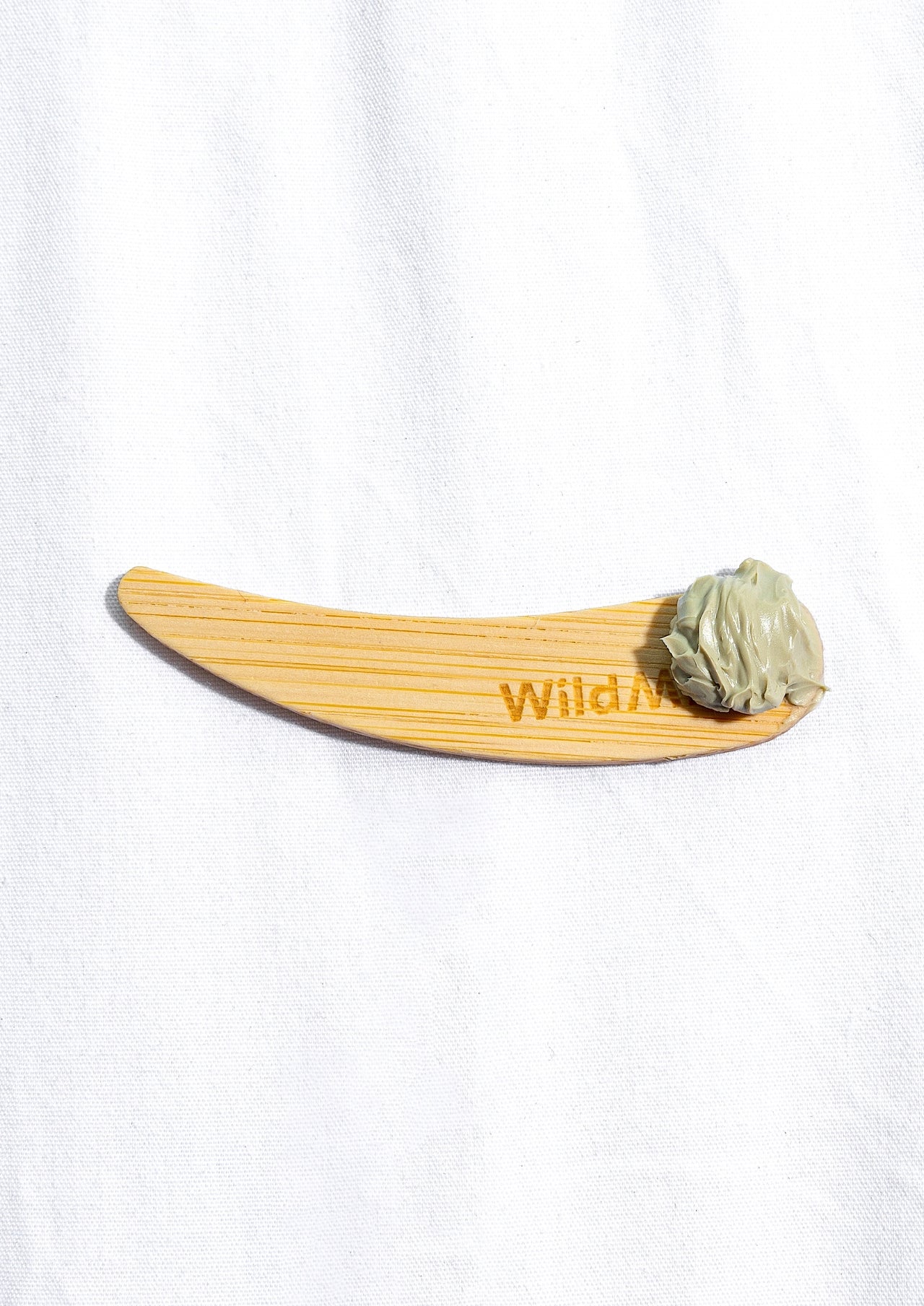 Bamboo Spatula
Reusable bamboo spatula to apply your favourite products.
Our long-lasting, eco-friendly bamboo spatula is designed with sustainability in mind to elevate your skincare experience.
This convenient tool allows you to scoop the ideal amount of product for you and your skin. This provides a more hygienic alternative to using your fingers, minimises product contamination, and makes your products last that extra bit longer. This also reduces product wastage, ensuring you get the most out of your WildMint faves. 
Ideal to be used with a range of products such as Glow to Bed, Smooth Boost, Youth Boost, Green Tea Clay, Goji Glow, Body Whip, Bright Eyes and our Deo Creams. The spatula is washable, so it can be used again and again.
Add an extra touch of practicality to your routine with this planet-friendly accessory!
Allows you to scoop the ideal amount of product
Can be used with a range of products for a more hygienic routine 
Minimises wastage of your favourite cosmetics 
Prevents contamination from hands and surfaces 
Ensures that your products remain dirt-free
Washable and reusable 
Made from bamboo - 100% plastic free
More precise application 
Scoop the desired amount of product and gently apply it directly to your skin or hand. Wipe clean after use.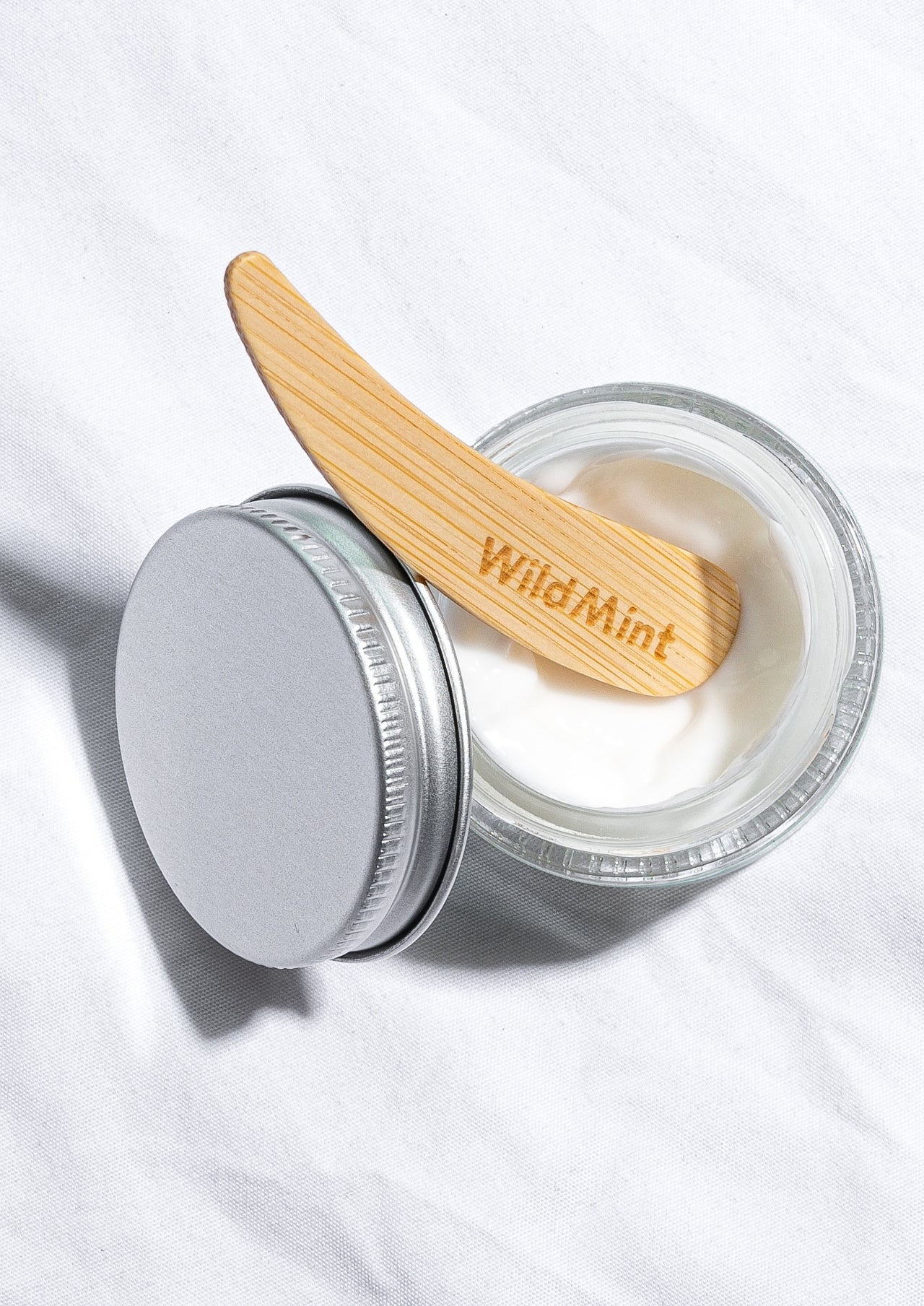 This product has no reviews yet.