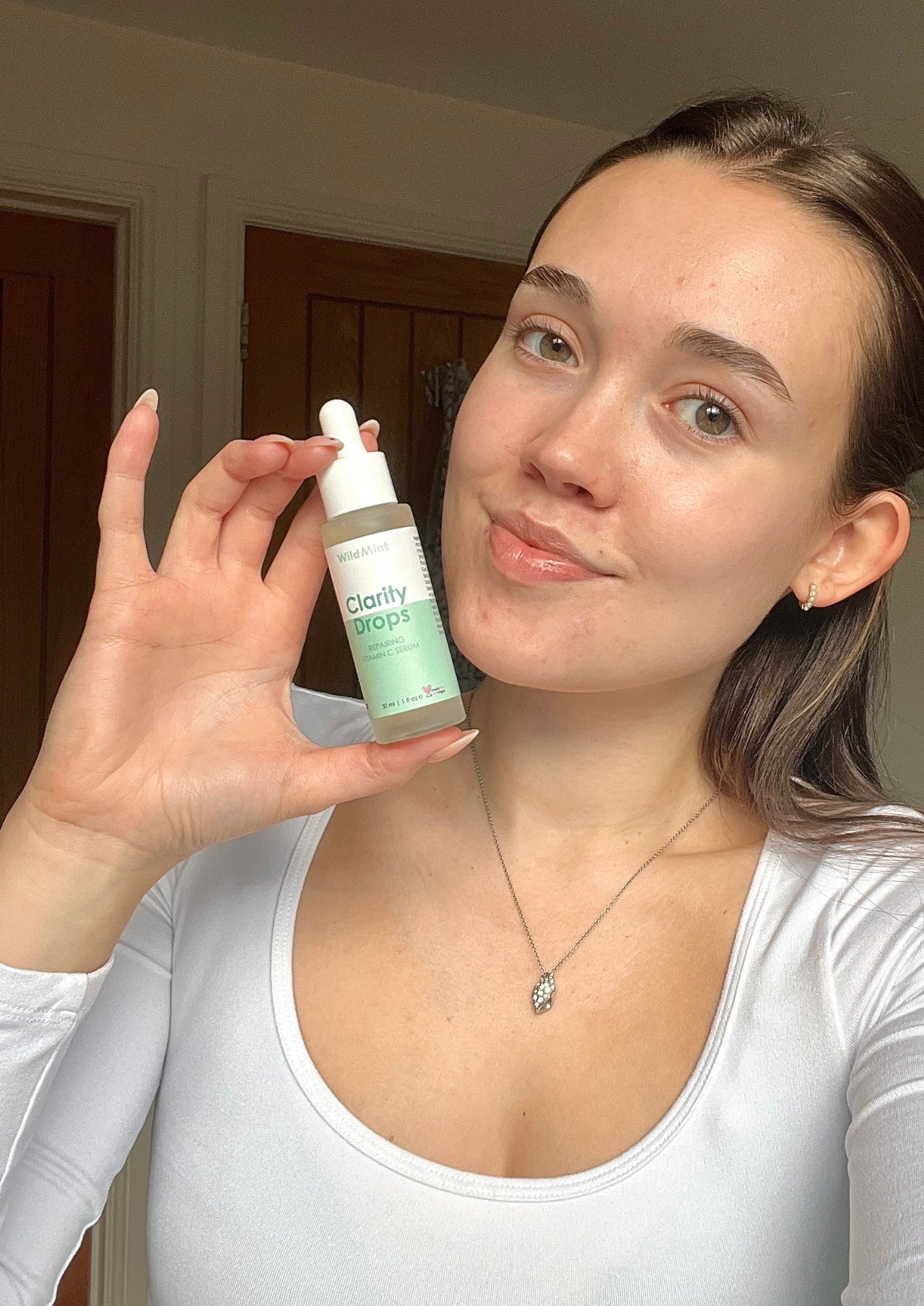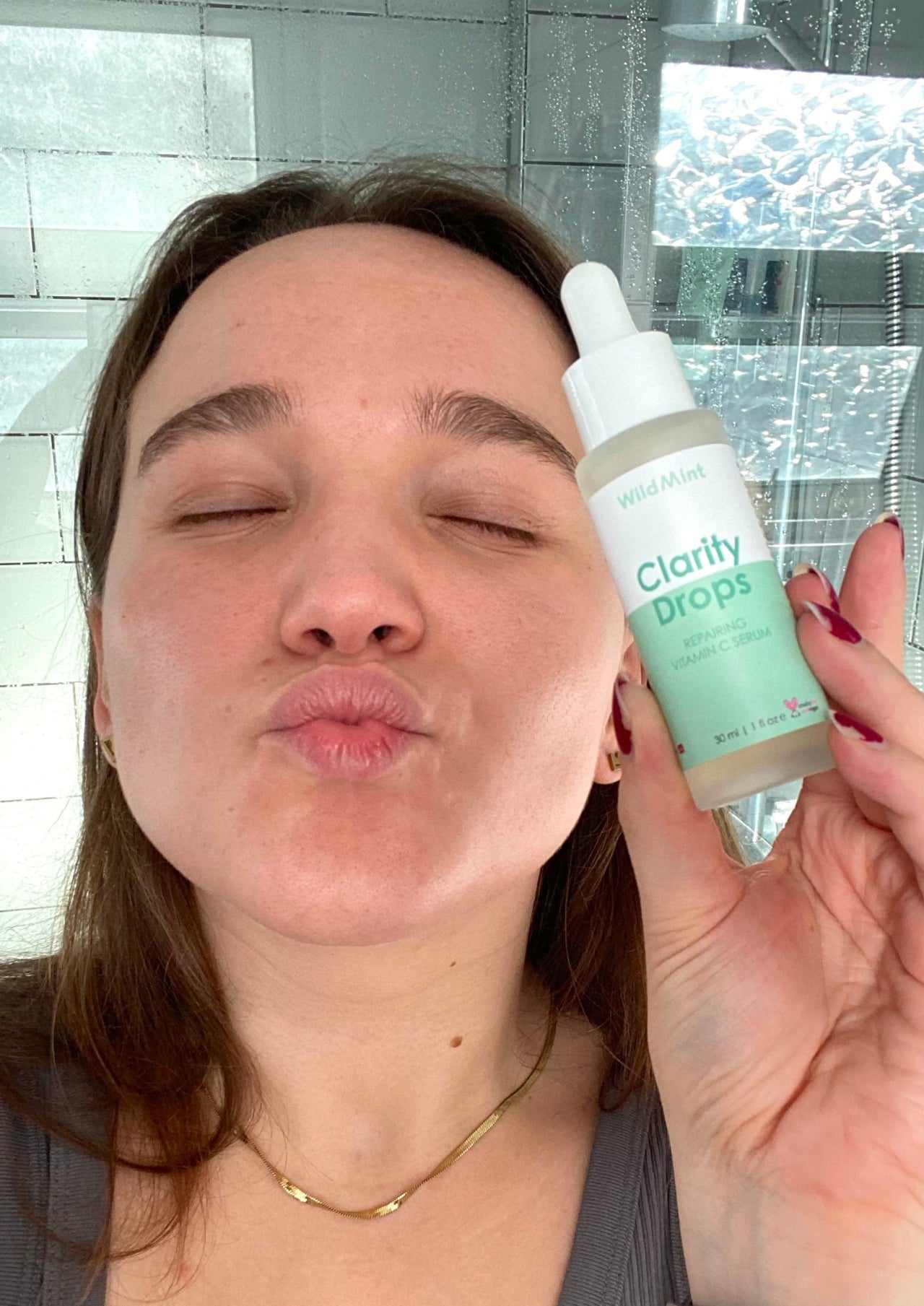 Clarity Drops
Repairing Vitamin C Serum.
Limited Edition
Elevate your skincare routine with our Clarity Drops, a gentle yet powerful 2% Vitamin C serum enriched with nature's finest fruits to transform your skin and reveal a brighter, more luminous complexion.
Infused with blueberry, cranberry, and grapefruit, this triple-fruit elixir targets pigmentation and fades acne scars, revealing a smooth, clear and revitalised appearance. Packed with antioxidants, this youth-boosting formula also fights visible signs of aging, for added radiance. 

*While stock lasts.
Reduces dark spots and pigmentation, for a brightened and more even skin tone. 
Helps to repair damaged skin and prevent acne scarring with anti-inflammatory ingredients.
Boosts collagen production, minimising the appearance of fine lines and wrinkles.
Improves the look of enlarged pores and firmness with astringent properties.
Enhances skin texture, for a smooth and radiant complexion.
Fragrance-free and suitable for sensitive skin.
Apply a few drops to cleansed skin, and massage until fully absorbed. For best results, use after cleansing and toning your skin, and before moisturising and applying facial oil or SPF. Use twice daily.

Tip:

You can add Clarity Drops to your 5-Step Clear skin routine.
You can use Clarity Drops with other serums for a complete treatment routine. Try it after applying our Youth Boost or Fresh Dew.

Aqua, Sodium Ascorbyl Phosphate (Vitamin C), Hamamelis Virginiana (Witch Hazel) Water, Phenoxyethanol, Xanthan Gum, Citric Acid, Sodium Benzoate, Potassium Sorbate, Pentylene Glycol, Benzoic Acid, Vaccinium Angustifolium (Blueberry) Fruit Extract, Vaccinium Macrocarpon (Cranberry) Fruit Extract, Citrus Grandis (Grapefruit) Fruit Extract, Aloe Barbadensis Leaf Extract (Aloe Vera).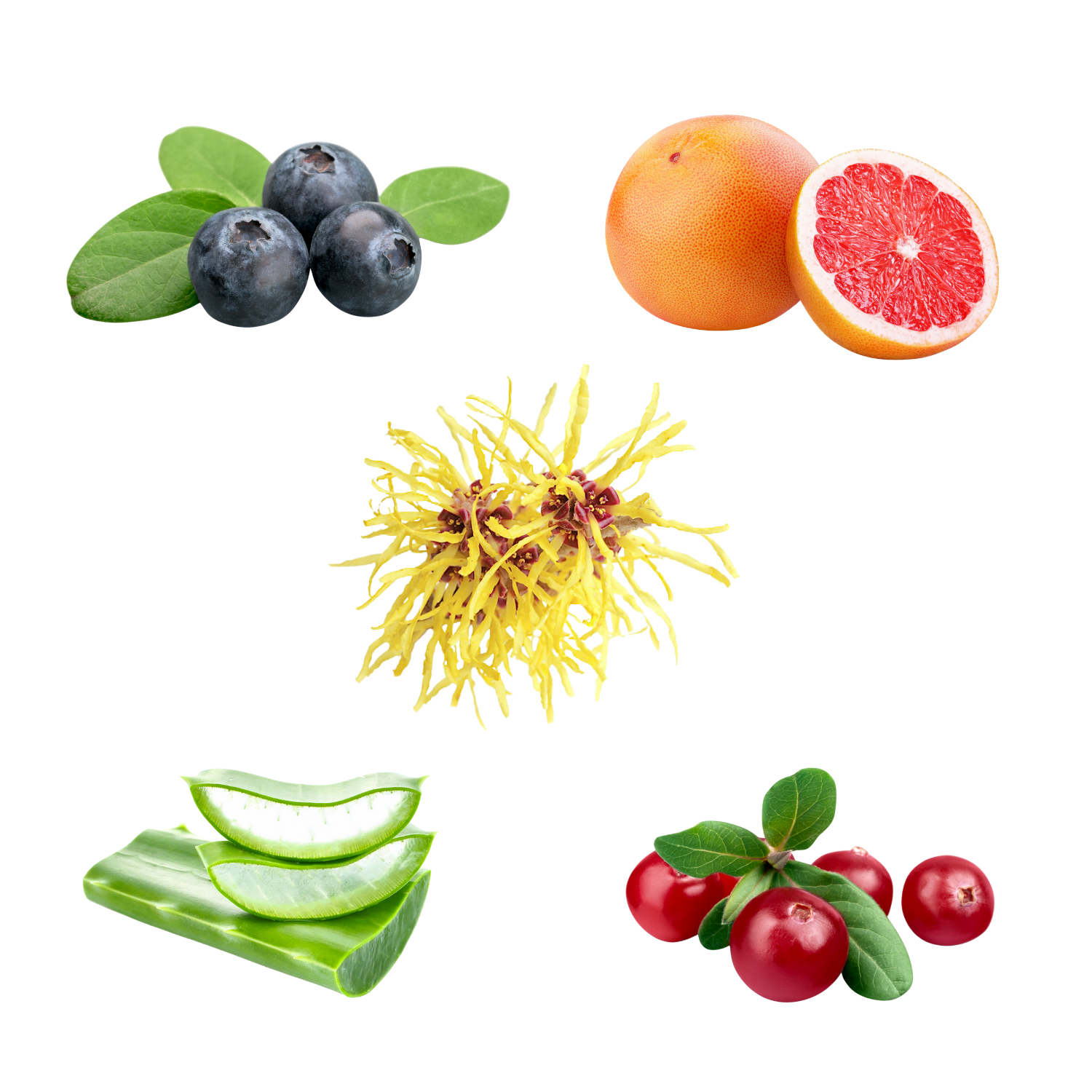 Blueberry
Rich in antioxidants, blueberry helps to protect the skin from free radicals and supports collagen production for a more youthful, radiant appearance.
Grapefruit
Naturally astringent and anti-inflammatory, grapefruit clarifies and brightens skin, fights acne-causing bacteria and regulates the build-up of oil in the pores.
Witch Hazel
Renowned for its skin repairing benefits, witch hazel helps to reduce inflammation and tighten pores, for a clearer and healthier complexion.
Aloe Vera
Famous for its soothing and healing properties, aloe vera helps relieve irritation, locks in moisture, and smoothes skin.
Cranberry
Full of vitamins with anti-aging properties to reduce fine lines, wrinkles and boost collagen levels.
This product has no reviews yet.