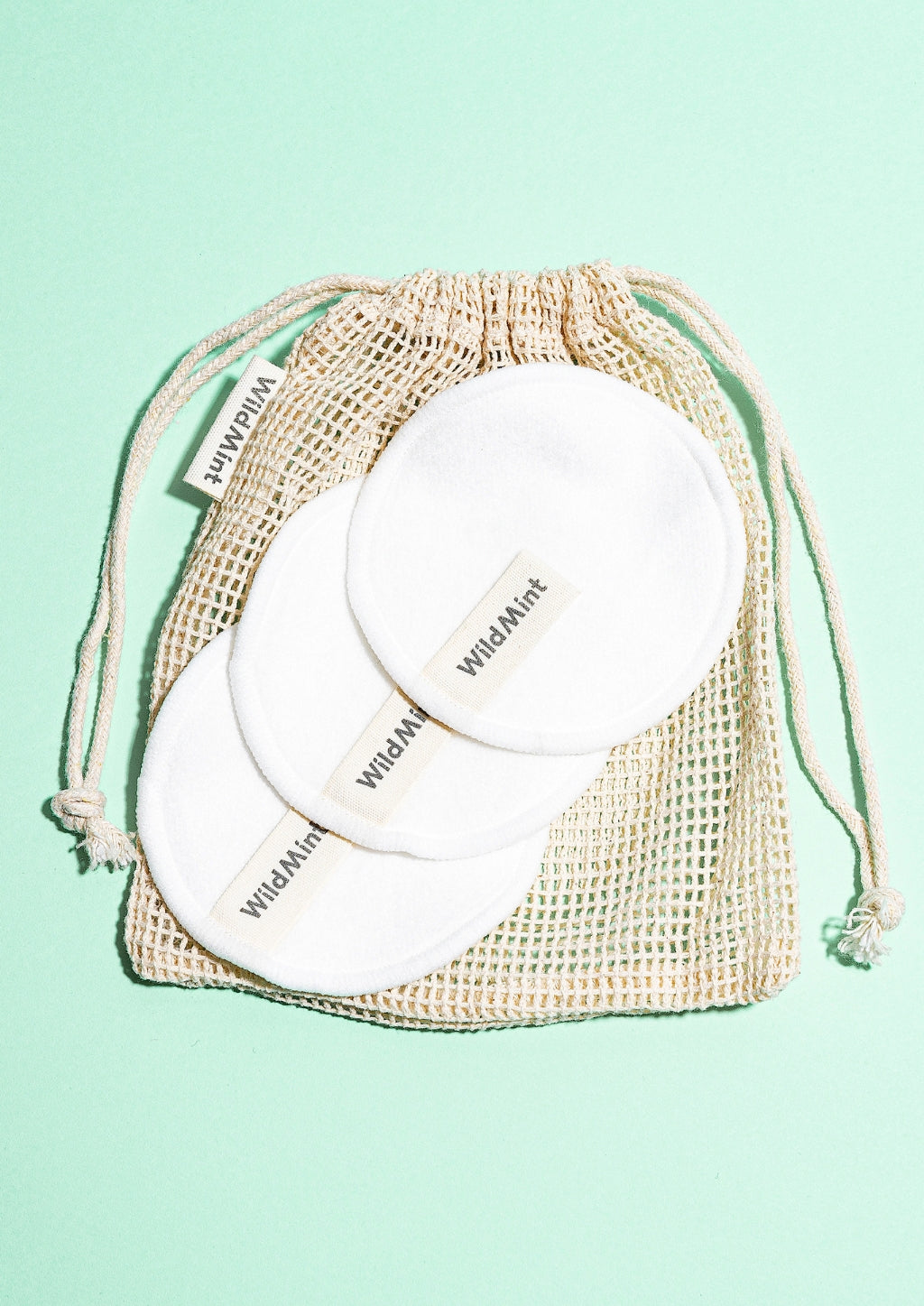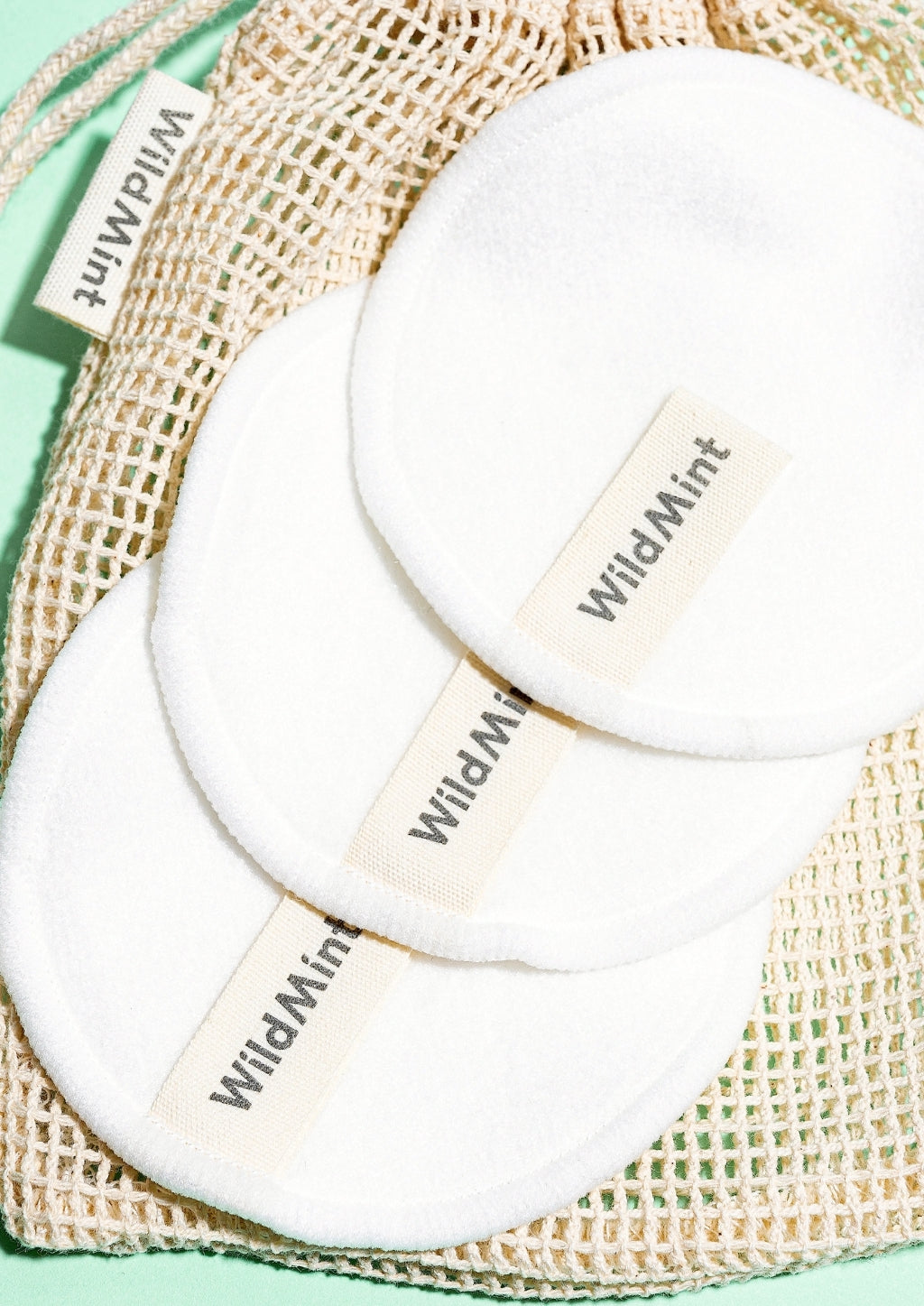 Eco Cotton Pads
Multi-purpose reusable pads to remove skincare or makeup.
Say goodbye to single-use makeup wipes or towels, and welcome a more sustainable option to cleanse and treat your skin. A multi-purpose accessory to help with product application, along with removing any residual makeup and dirt from the day.
Super gentle and made from high-quality bamboo fibers and cotton. Soft enough to use on your face, eyes, or neck, whilst durable enough to be thrown into the washing machine to clean.
Each pack contains 1 drawstring travel bag and 8 cotton pads.
Pad Diameter 8.5cm | Bag: 15x17cm
Reduces waste - a more sustainable option.
Perfect for travelling.
Gentle enough for sensitive skin.
Machine washable.
Includes 8 pads and a laundry bag
Toss the used cotton pads into the washable bag and throw them into the washing machine on a delicate cycle to clean. Leave them to air dry and they're ready to re-use.
Cotton is a natural, breathable material that is strong and durable. A great alternative to disposable plastic bags.
This product has no reviews yet.