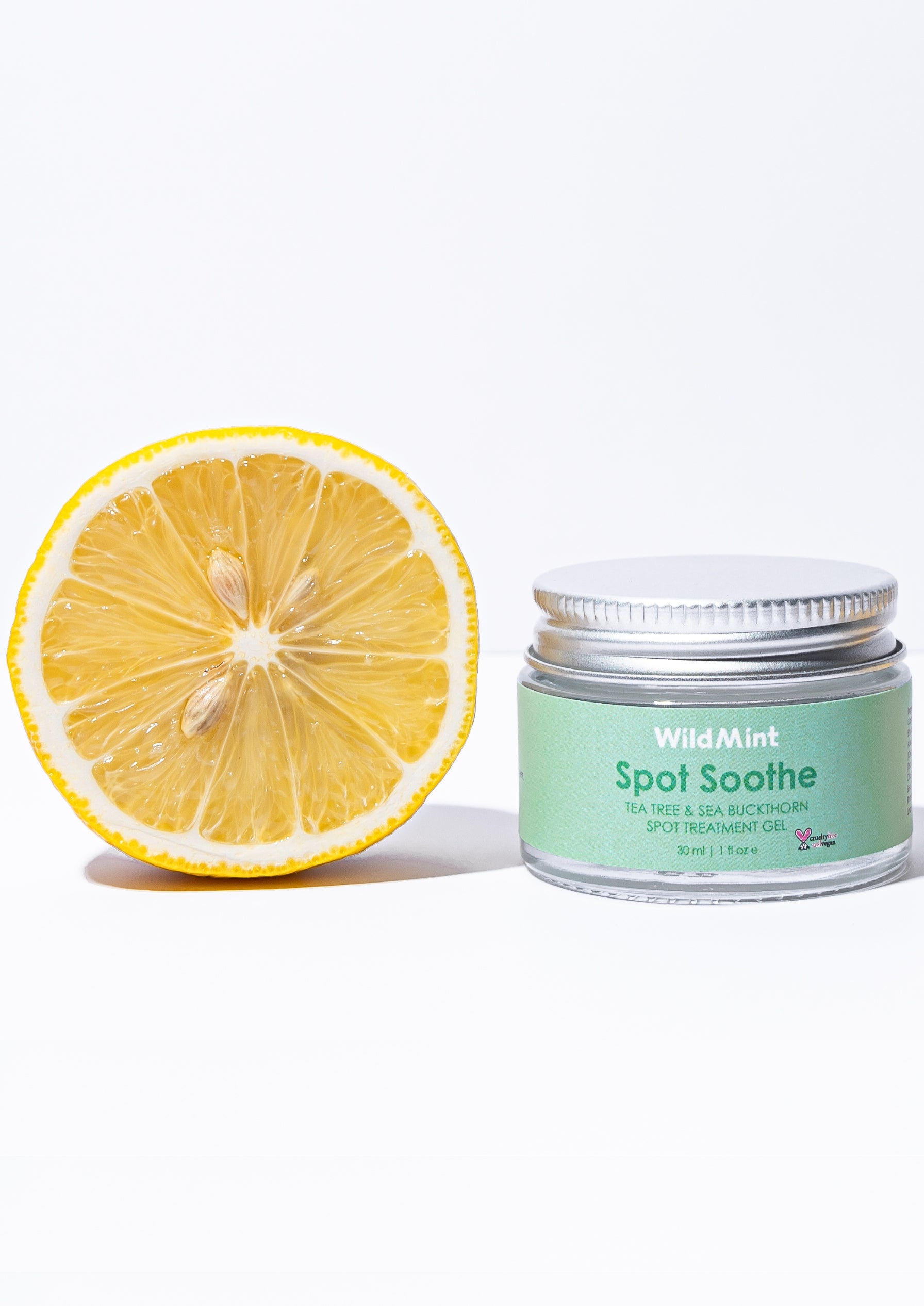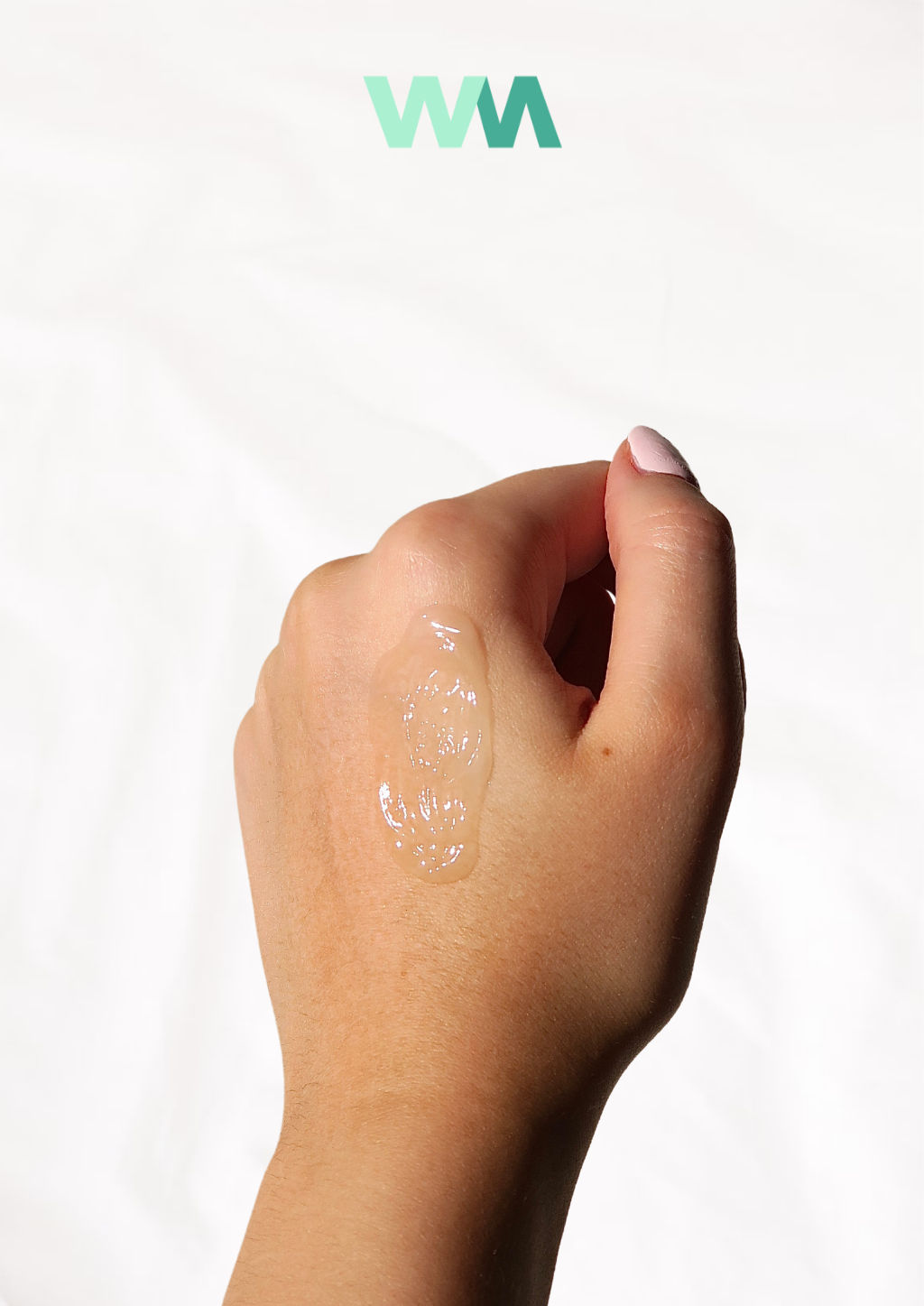 Spot Soothe
Healing spot treatment gel.
Our calming, healing, Spot Treatment is designed with the lifecycle of breakouts in mind. This treatment has been formulated to prevent breakouts and ensure they do minimal damage to your skin.
Breakouts will heal faster, pores will feel cleaner and clearer, and when a spot does get through the first barriers of this treatment, treat the area with cooling ingredients that help the skin heal fast to reduce scarring.

97.91% Natural

30ml | 1 fl oz
*Now in a new plastic-free 30ml jar!
Tea Tree and Cedar Wood Oil reduce the overall severity of breakouts.
Sea Buckthorn Oil heals wounds and promotes elasticity in the skin.
Soothes and cools irritation with anti-inflammatory ingredients.
Lavender Oil unclogs pores and prevents future breakouts.
Hyaluronic Acid locks moisture into the treated area.
Cleanse the skin before applying. Apply a thin layer to the affected area one to two times per day. Avoid sensitive areas such as the eyes and vulva.


*Intimate Care: Apply in the bikini line and armpits after shaving.

Aqua, Vegetable Glycerin, Phenoxyethanol, Carbomer, Sodium Hydroxide, Tocopherol (Vitamin E), Ethylhexylglycerin, Sodium Hyaluronate (Hyaluronic Acid), Aloe Barbadensis (Aloe Vera) Leaf Powder, Cedrus Deodara (Cedarwood Himalayan) Wood Oil, Melaleuca Alternifolia (Tea Tree) Leaf Oil, Lavandula Angustifolia (Lavender) Oil, Citrus limon (Lemon) Peel Oil, Helianthus annuus (Sunflower) Seed Oil, Polysorbate 20, Citric Acid, Hippophae Rhamnoides Oil (Sea Buckthorn) Fruit Oil, Limonene*, Linalool*, Citral*. * Naturally Occurring In Essential Oils.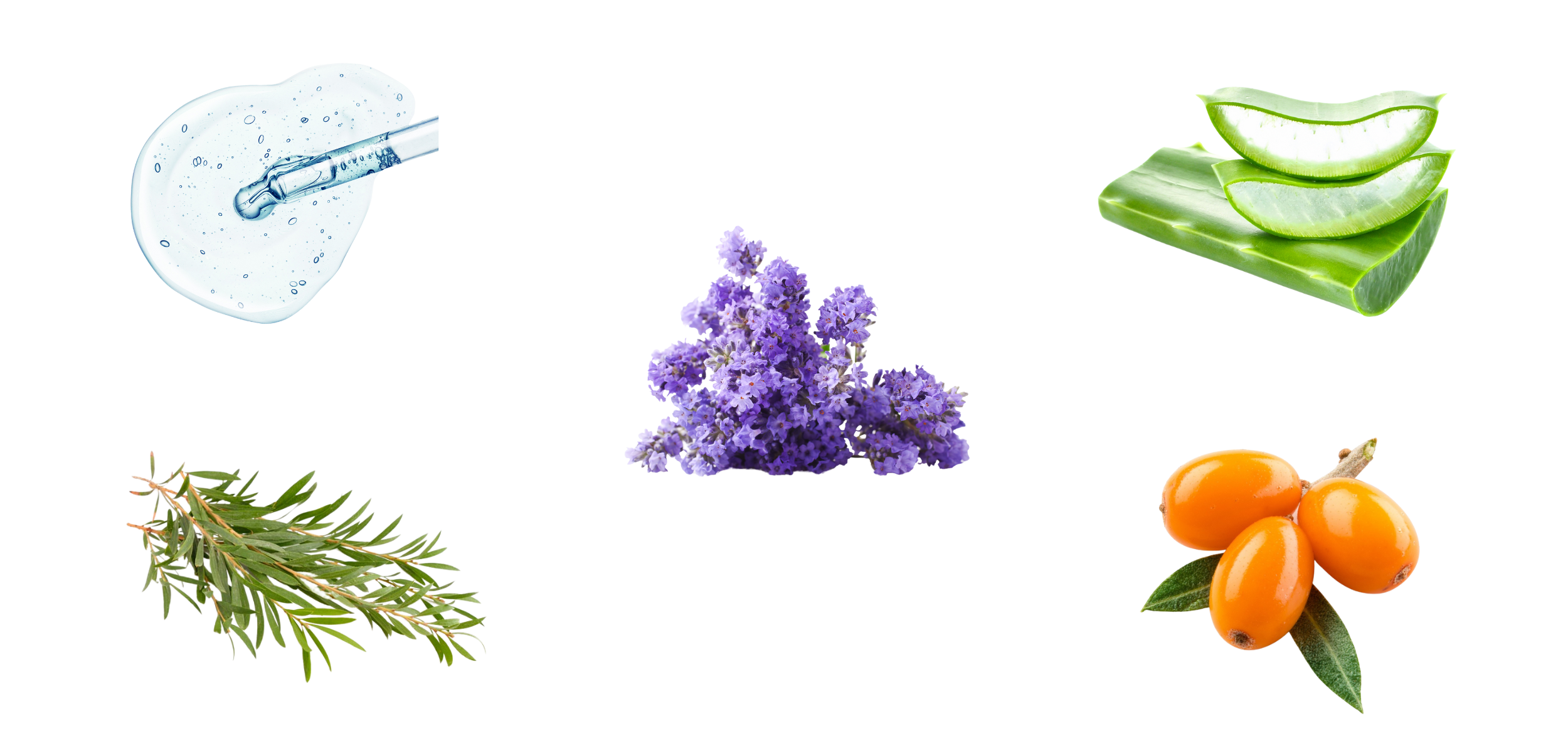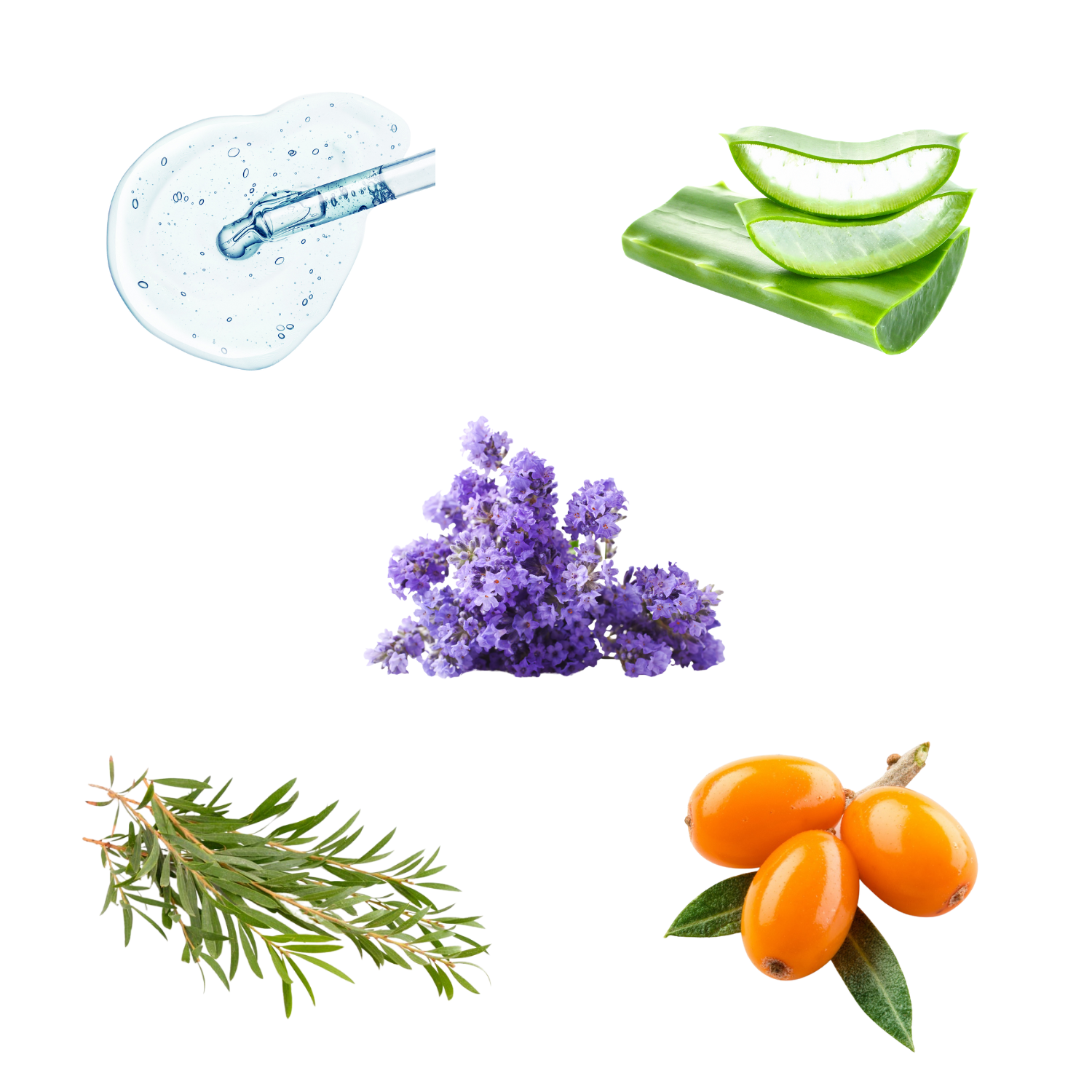 Hyaluronic Acid
Popular for its youth-preserving, skin plumping properties, hyaluronic acid is a powerful humectant that helps keep skin firm, glowing and hydrated.
Aloe Vera
Famous for its soothing and healing properties, aloe vera helps relieve irritation, locks in moisture, and smoothes and softens skin.
Lavender Oil
Calming and ultra soothing, lavender gently moisturises skin, unclogs pores, and possesses anti-inflammatory and antibacterial properties that help prevent and heal acne.
Tea Tree Oil
Tea tree is a centuries-old remedy for skin ailments like pigmentation and enlarged pores, and helps reduce the amount and overall severity of acne.
Sea Buckthorn Oil
This fast absorbing oil contains more Vitamin E than any other known plant-based oil. It reduces swelling and redness, helps wounds heal and promotes elasticity in the skin.
This product has no reviews yet.