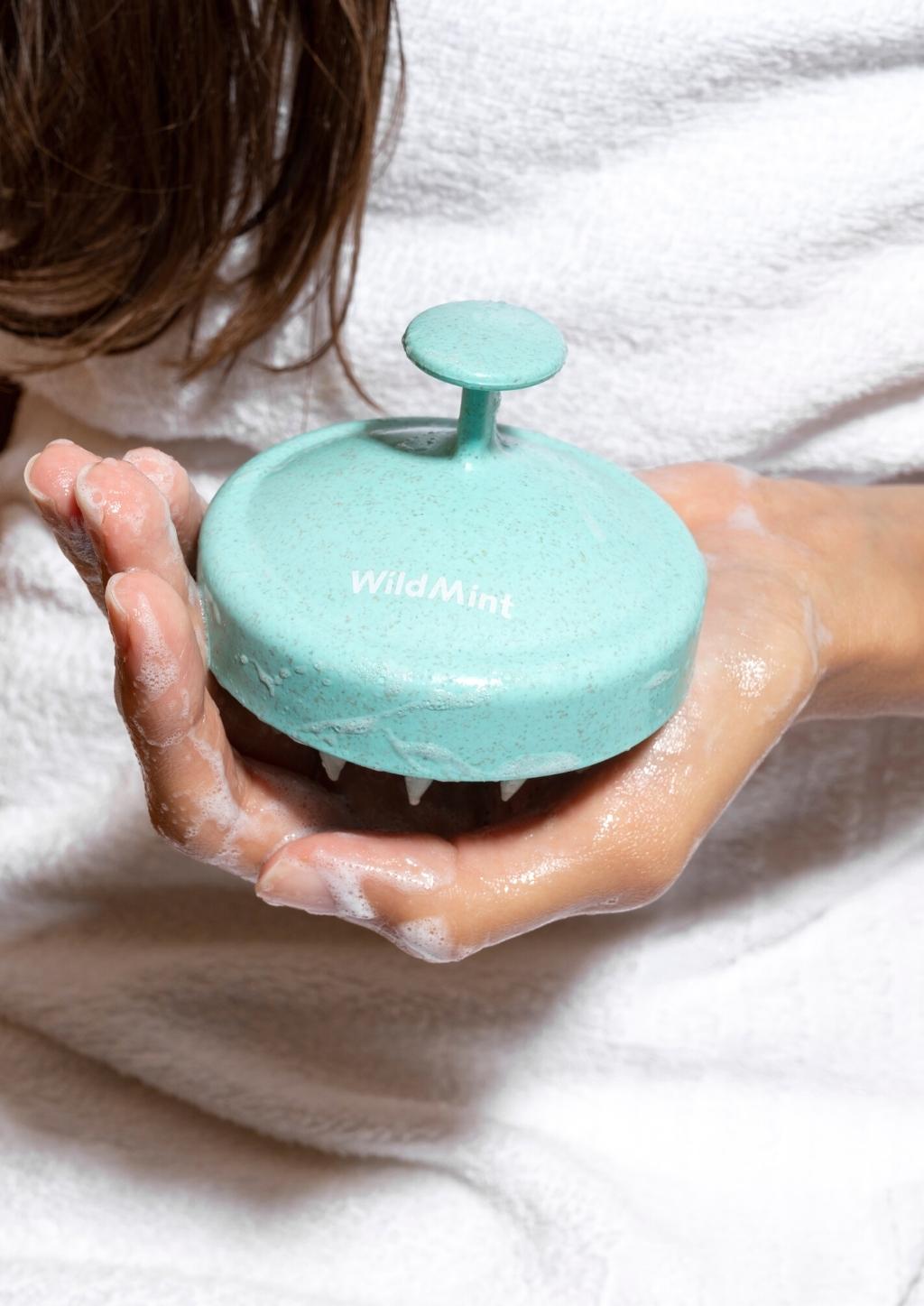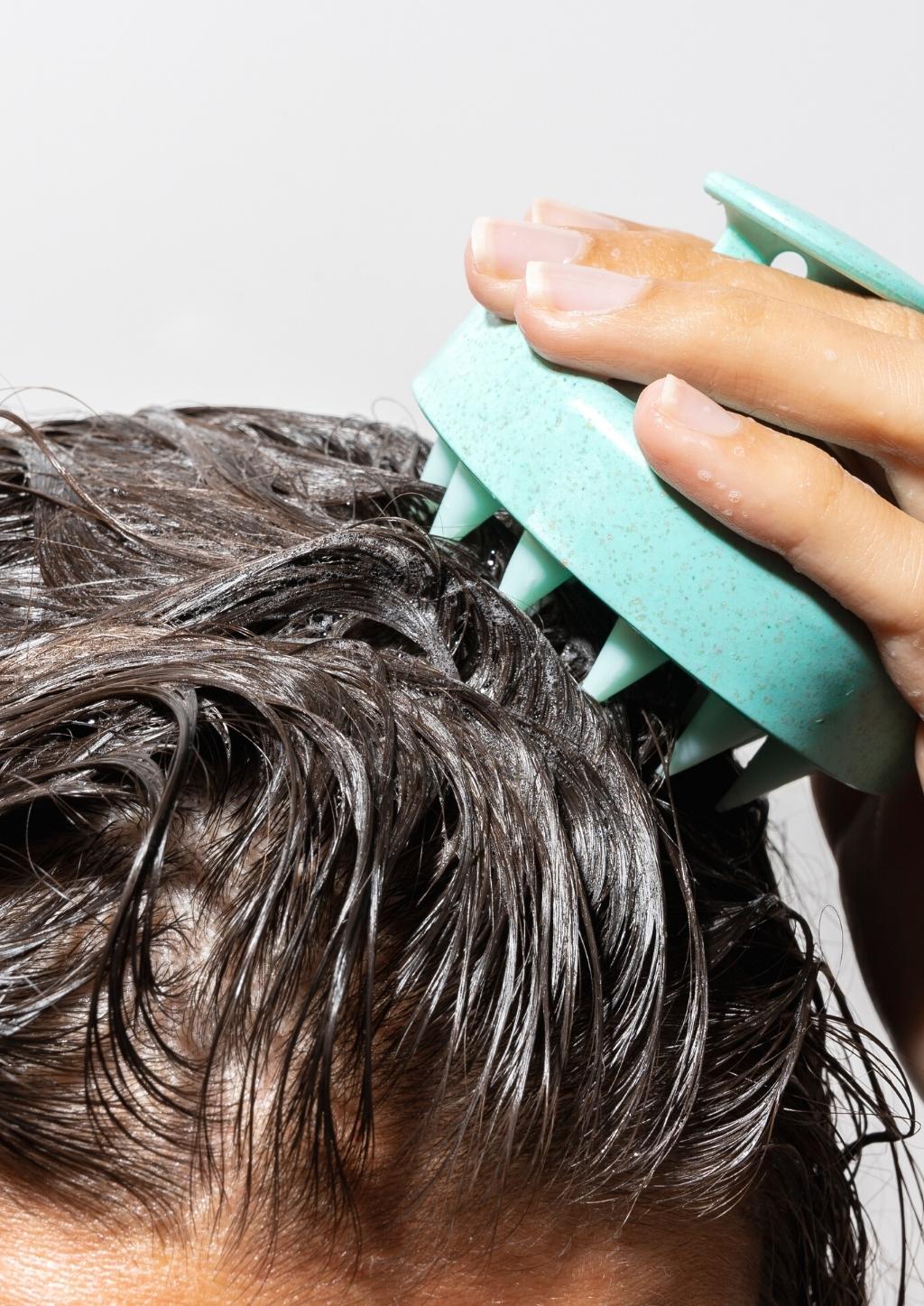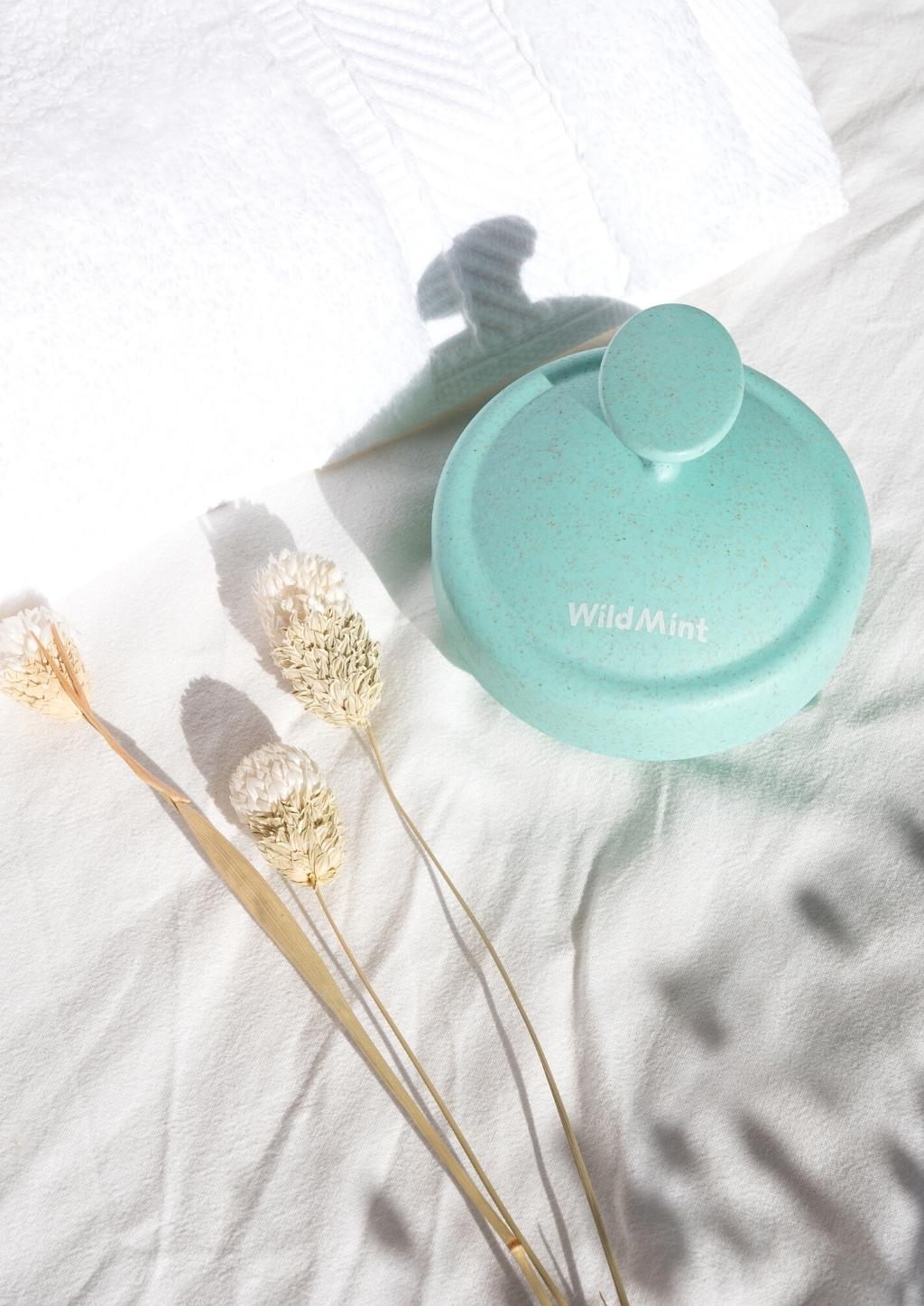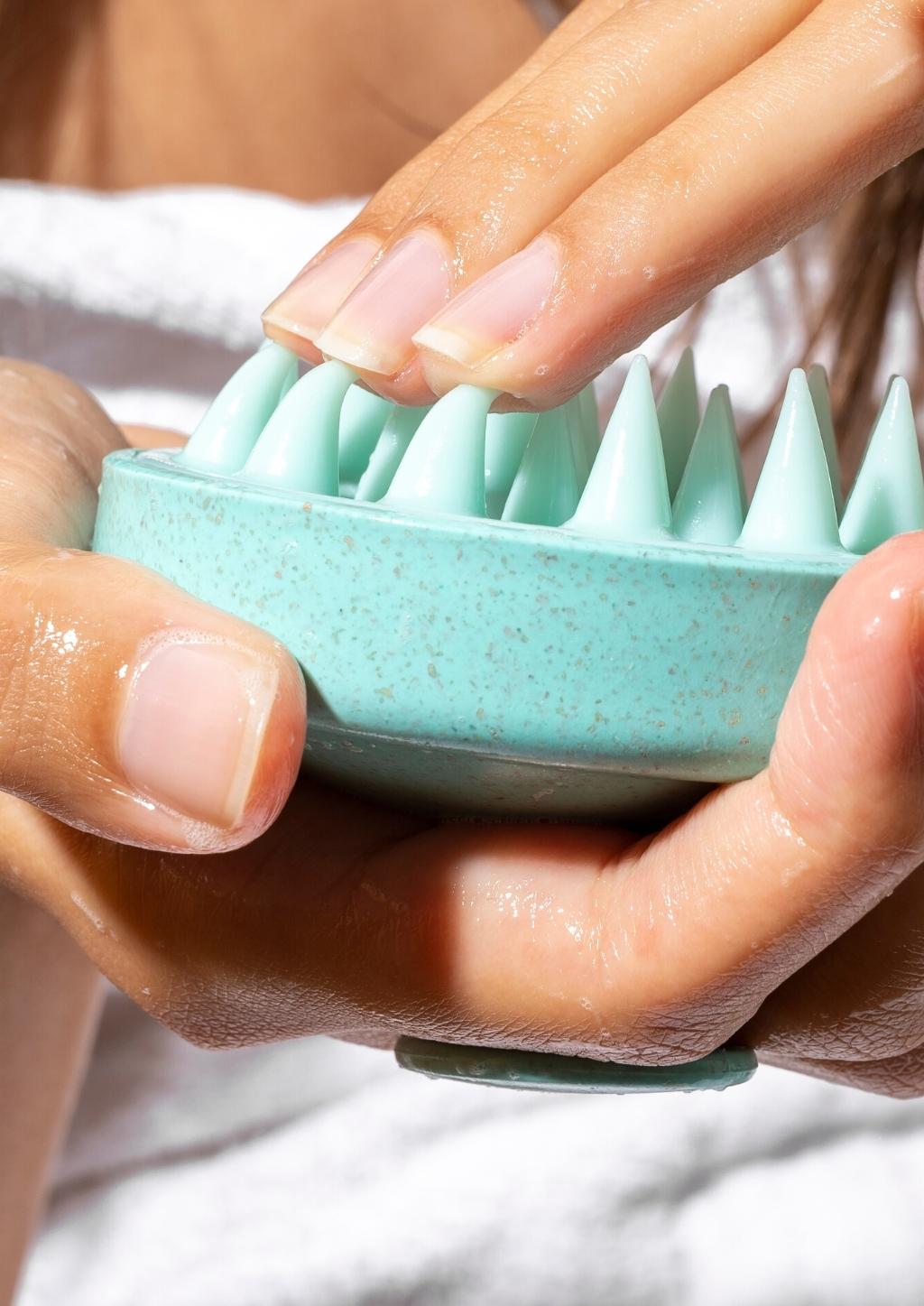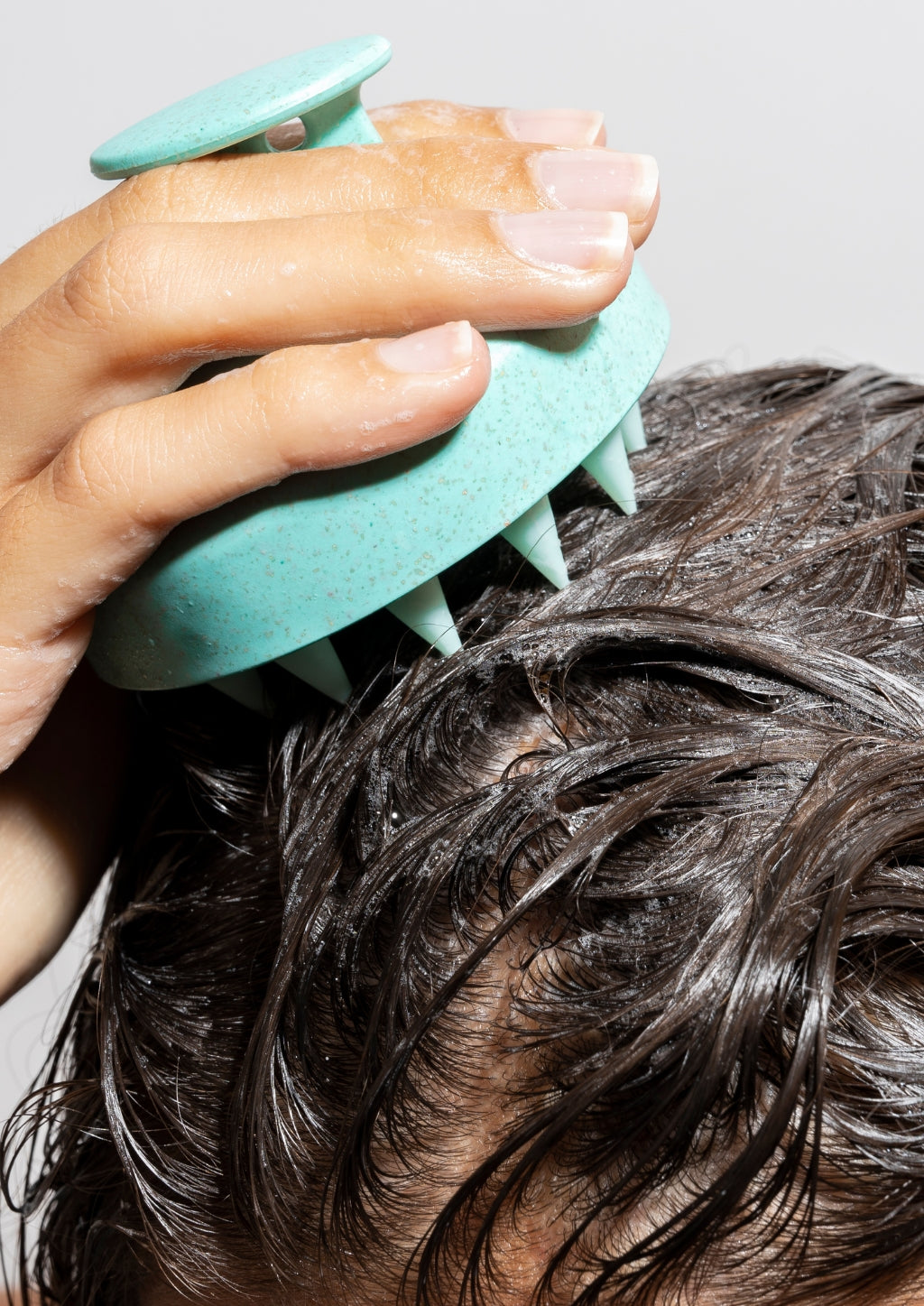 Stimulating Scalp Massager
A massager to increase circulation & promote growth.
Whether you struggle with dandruff, suffer from an itchy scalp or just want to encourage hair growth, your solution is here.

Each aspect of the Stimulating Scalp Massager has been thoughtfully designed to create a tool with endless benefits. The flexible silicone bristles glide through the hair without pulling or tangling, while effectively scrubbing the scalp with a relaxing touch.

With an innovative design that maintains grip even when wet, the easy-hold handle's shape fits perfectly into your hand making the application process effortless.

8x6cm | 51g

Reduces dandruff, dead skin and excess sebum build. 
Provides a relaxing massage throughout use.
Activates energy points across the scalp.
Improves scalp circulation and hygiene.
Promotes healthy hair growth.
Apply your shampoo and use the brush to carefully distribute across your hair. Use circular motions throughout the process, massaging your scalp and allowing the product to be spread deeply and evenly. 

Rinse the brush after every use to ensure no leftover product build up and leave to air dry.
Wheat Fibre and Silicone bristles.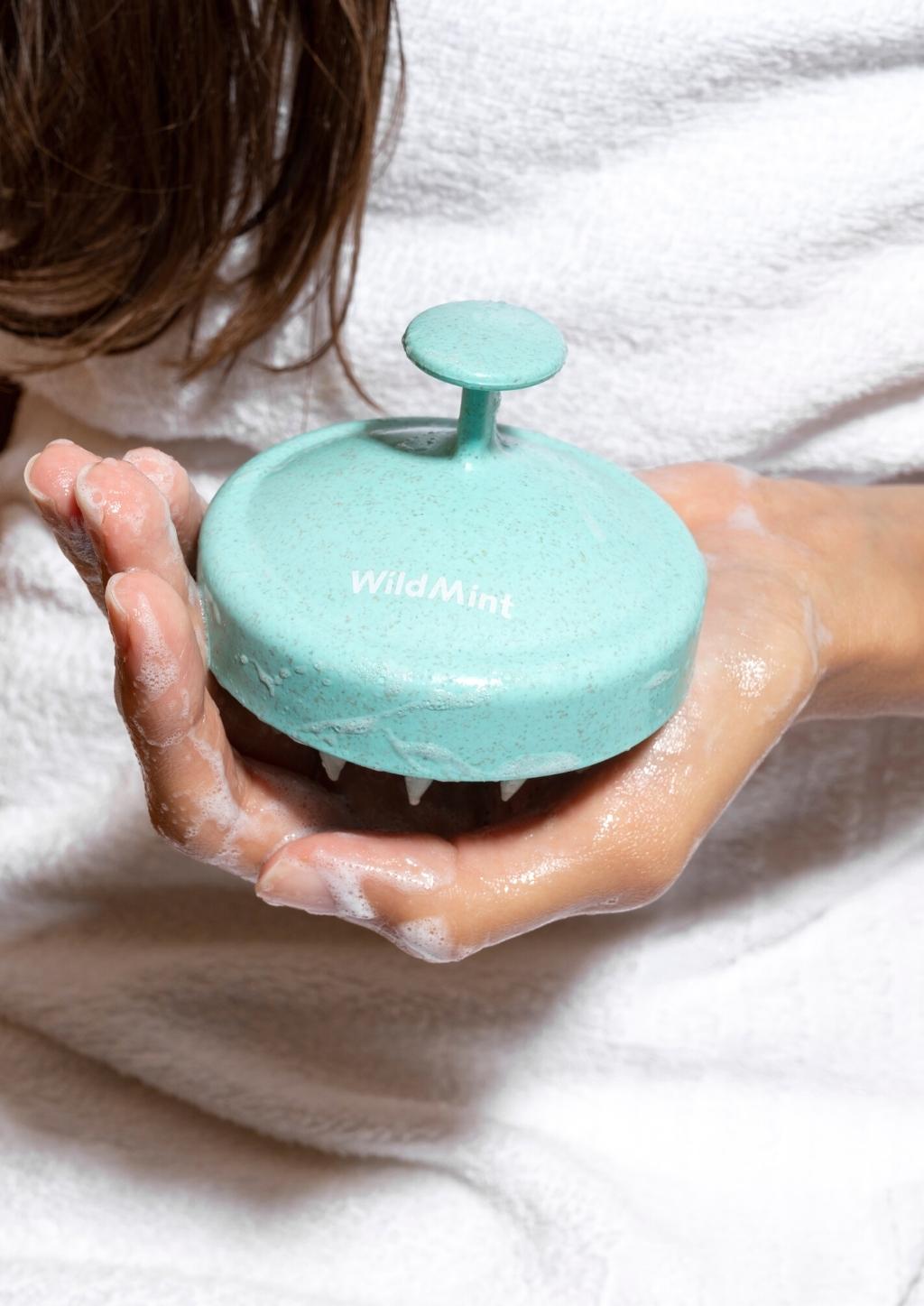 This product has no reviews yet.